Why Choose Rhythmajig?
Frequently, primary teachers can feel overwhelmed about teaching music. Planning lessons from scratch can be time-consuming. Children need to be engaged and enjoy their learning to achieve.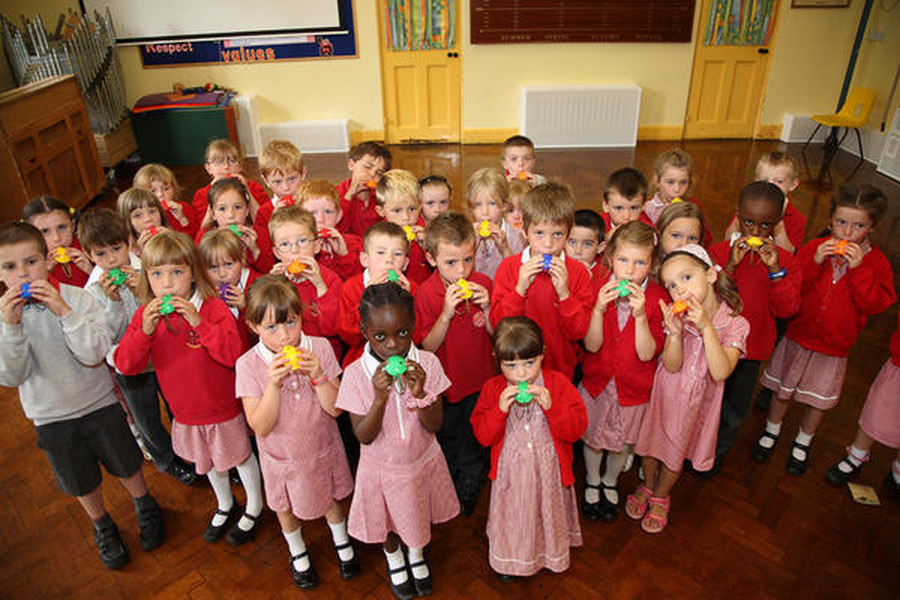 Rhythmajig offers everything you need: lesson plans, resources, songs, backing tracks, sheet music, interactive games and character images. Teachers can adapt the plans to the needs of their children and the instruments available in school.
Our school has used the Rhythmajig curriculum for quite a few years, and we have been overwhelmed by its success. The children absolutely love their music lessons, and we have the whole school playing an instrument. The cross-curricular approach, and the fact that it goes beyond the national requirements, results in truly inspired children and a very musical school. The story and character based approach brings together other key areas of learning, and the 'building block' approach has inspired our children from nursery to year 6.


Jan Denholm, Head Teacher, Shirley Warren Nursery and Primary School, Southampton
Annual subscriptions for our online learning platform now available
School account (£75 for 12 months)- this entitles your school to use the online learning platform, with any number of teachers able to access the content at any time, but cannot be shared with other schools.

Personal teacher account (£55 for 12 months) this entitles you to use the online learning platform in any school, but is only licensed for your own personal use.

Both options allow unlimited access to the online learning platform, containing:
Full units of work for year groups R-6 including everything needed to teach high quality, engaging lessons.
Story library, song library with studio recordings, backing tracks, lyrics and sheet music, interactive games library, character image library, resource library.
Watch this quick tour of the Rhythmajig Learning Platform
Click on YouTube to view in more detail.